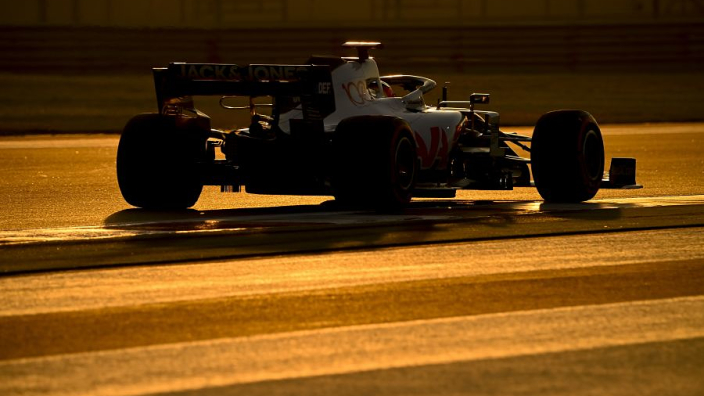 Mick Schumacher was left feeling "very comfortable" and "happy" after signing off this season with a 125-lap test run-out for Haas ahead of his full Formula 1 debut next year.
Schumacher finished bottom of the timesheet with a lap 3.6 seconds slower than the leading mark of Fernando Alonso for Renault, although it was not Haas' objective across the day to post a quick time.
For the reigning F2 champion, the day focused on ensuring he is fully comfortable with a car that will carry over into next season, as well as ensuring he understands all the procedures required with the team.
"I feel pretty good," said Schumacher. "Obviously, I'm very happy I managed to do so many laps. It's not always a given in testing.
"We focused on a good amount of laps, and a valuable amount of laps, which was very positive. The key point was just to understand the tyres a little more. For that, the long runs were very good.
"I think we achieved that, and I now have a pretty good knowledge of what I need to do although the tyres might be a bit different next year.
"I feel very comfortable, I know the team's happy, so that's good. I really was so happy to be in the car and it was so much fun to drive. I'm really looking forward to next year."
Schumacher's performance impressed Haas director of engineering Ayao Komatsu who said: "His procedures improved as the day continued, to the point he was at a pretty good level.
"All-in-all we're very happy. His attitude was excellent, as was his understanding of the program, his understanding of the car and working with the engineers to improve his tyre management."