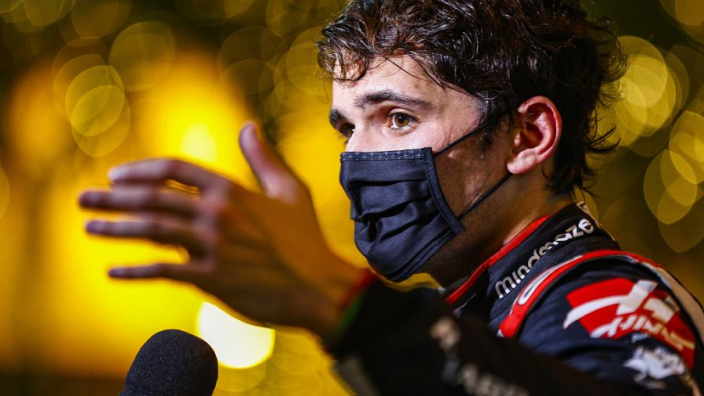 Pietro Fittipaldi believes pairing up with Mick Schumacher for Haas in Friday's Abu Dhabi practice will be "cool" but racing together would be "awesome."
Fittipalidi, the grandson of two-time champion Emerson, is substituting for the injured Romain Grosjean this weekend, while Schumacher, the son of seven-time champion Michael, will get a run in FP1 ahead of taking up a race seat next year.
Fittipaldi said: "I didn't think about it [before], but it's pretty cool we're going to be in the same team. It's only a practice, but to have a Schumacher and a Fittipaldi in a race weekend, that's really cool.
"Imagine racing together in the same team, that would be pretty awesome."
Unfortunately for Fittipaldi, the chances of that happening are remote, and it is likely this weekend will be his last F1 appearance, a week on from his debut race in Bahrain.
The 24-year-old at least goes into the weekend feeling more comfortable with the car, and with knowledge of the circuit after testing with Haas at Yas Marina a year ago.
"I'm arriving to this race now a lot more prepared and I would say I'm maybe a little bit calmer as well," he said. "I don't have to focus on as many things, so I'm able to enjoy these days leading up to the race and work with the team.
"For sure, it helps having driven here. The car is always a bit different in testing and the car this year is different but still I have experience here with an F1 car and I think that helps."