GPDA directors Sebastian Vettel and Romain Grosjean have confirmed "all the drivers are aligned" in condemning an incident which saw Q2 at the Turkish Grand Prix commence while a recovery vehicle completed its work.
Qualifying at Istanbul Park took place in wet conditions and on a low-grip, greasy track that had been resurfaced just a few days previously. Even on out-laps, the chances of a car spearing off track were high.
Despite the risks, FIA race director Michael Masi elected to commence Q2 while a crane was still at the side of the track recovering the Williams of Nicholas Latifi.
In the minds of many of the drivers, it sparked memories of Jules Bianchi's fatal accident during the Japanese GP when he crashed into a recovery vehicle despite double-waved yellow flags being in place, as was the case in Turkey.
"First of all, I like to keep these things for the people concerned," said Vettel. "I think everybody knows what happened and everybody knows why there should be a zero-tolerance for this and obviously that it was a mistake that it even got that far.
Related Articles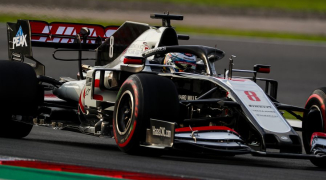 Steiner – No "special magic" to Haas success in Bahrain
Annoyed Vettel adamant he has changed "nothing" despite "difficult season"
"It will be addressed and I think the main thing, whatever is coming out is that we are not seeing the same thing happening again because we know the consequences it can have.
"So that is why I think it is important to address it, which we will and which we did from many sides, different angles and, as I said, the key will be that we will not have something similar happening again."
Grosjean, who alongside Vettel competed in the Japanese race six years ago that claimed Bianchi's life, echoed the comments of the German.
The Haas driver has confirmed what unfolded in Turkey will be discussed with Masi in the drivers' briefing ahead of this weekend's event in Bahrain.
"Yes, there has been some follow-up, and yes, I believe it will be discussed at the drivers' briefing," said Grosjean.
"All the drivers are aligned on this. We just want to make sure that it doesn't happen again."
Before you go…
Verstappen explains generational pressure difference to the late Maradona
F1 drivers to run rule over 2021 Pirellis in Bahrain and Abu Dhabi