Red Bull duo Max Verstappen and Alex Albon have expressed a difference of opinion as to which race they would prefer to see fill the vacant slot on the 2021 Formula 1 calendar.
The record-breaking 23-race schedule currently features only 22 grands prix as the April 25 date was due to be taken up by Vietnam only for the race to be cancelled in the wake of a corruption scandal.
This season's drastically altered calendar saw F1 race for the first time at Mugello and Portimão, while there were returns for former favourites Istanbul Park, Imola and the Nürburgring.
"Portimão was cool, I just hope we have a bit more grip if we would ever go back there," said Verstappen.
"Imola was nice, I think the track was very old-school. Nürburgring I also enjoyed so there were a few which could replace countries that are on the calendar."
Related Articles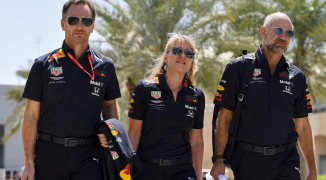 Newey hiring turned "party team" Red Bull into 'serious contenders' – Horner
Verstappen frustrated at being 'third-wheel' on a Mercedes date
When pushed to narrow his options down to one, Verstappen concluded: "Imola.
"Some corners go all the way to the gravel and if you go too wide, you are off. I would pick that one even though Mugello was nice as well. It is difficult to pick one, there is plenty to move out of the ones we have now."
Perhaps somewhat unsurprisingly given it was where he registered his maiden F1 podium in September, Albon gave Mugello his vote of confidence.
"I would say Mugello because the actual racing was really good," he said. "I found Imola a bit more difficult to overtake on whereas Mugello, we had some proper battles."
Before you go…
"A tragedy" if Perez not in Formula 1 in 2021 – Brawn
Why Mercedes "log and document" a dirty car – and it's not what you think