George Russell has claimed the recent praise he has received from his fellow Formula 1 drivers is nothing more than "background noise" as he has yet to fully prove himself in the sport.
Russell has been given the backing of numerous peers, notably Sebastian Vettel and Fernando Alonso, while Lewis Hamilton has recently declared his fellow Briton to being a potential champion in the making.
While Russell is naturally grateful for the support and kind words, he recognises it will mean nothing unless he continues to deliver a high level of performance with Williams with whom he has yet to score a point in 35 grands prix.
"I obviously really appreciate these comments, without a shadow of a doubt, but I think it is almost background noise really because I know I have to continue to perform week-in, week-out," said Russell.
"As fantastic as it is getting a pat on the back and praise from these guys, I have got to back that up with what I do on track. So I have always tried not letting comments like this get into my head or anything.
Related Articles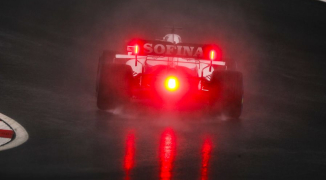 For "chaos, carnage and drivers looking like idiots" watch another sport – Russell
Turkish Grand Prix lottery "not what Formula 1 is about" – Russell
"I am doing this sport for myself, my family and the biggest amount of pressure I have is from myself, not from anybody else."
Russell earned notable support in the wake of his crash behind the safety car during the recent Emilia Romagna Grand Prix at Imola.
Although the 22-year-old was initially distraught, the team's head of vehicle performance Dave Robson feels Russell quickly picked himself up across a challenging Turkish GP weekend.
"I travelled back home with him from Imola, we talked about it, and I spoken with him after," said Robson.
"He was very disappointed with himself Sunday evening but he bounced back from that. He had a bit of a downer but he is back to his normal self.
"He knows as much as we do that the talent is there and that was an unfortunate mistake, but done for the best possible reasons as it were.
"He knew what he had to do to really maximise that position behind the safety car but it didn't work for him. As long as he learns that then that is okay."
Before you go…
Raikkonen demands change to Alfa Romeo's season-long one-lap woe
Newey hiring turned "party team" Red Bull into "serious" contenders – Horner