Mercedes team principal Toto Wolff has underlined how every development his side makes from now onwards not only has an impact on the current campaign but also for 2021 and into 2022 as well.
In scoring a fourth one-two finish of the season in Sunday's Portuguese Grand Prix, spearheaded by Lewis Hamilton's record 92nd career victory, Mercedes has all-but secured the constructors' championship.
If the team collects 11 points from this weekend's Emilia Romagna GP at Imola – it has averaged over 36 points per race this season – it will wrap up its seventh straight championship to secure a new F1 record.
Wolff has insisted Mercedes will not sit back for the rest of the season, however, as 2021 restrictions do not allow for considerable car development ahead of 2022's regulation overhaul.
Wolff and Mercedes know any development they do now can significantly impact their championship next season, which is why they cannot take their foot off the gas.
Related Articles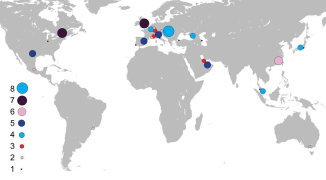 Hamilton's incredible world victory map
Mercedes dismissed Bottas strategy call to avoid race result interference
"When I was walking up to do the media round, my thought was 'What do we need to do to maintain this level of performance?' Wolff said on Sunday.
"And everything we do from now on will be important for next year. And also setting the pace, the roots for the 2022 regulations."
Trying to maintain such high levels will be constrained for next season due to the introduction of the budget cap, which means Mercedes will need to restructure its operation to comply with the regulations.
As a businessman and a competitor, that is a task Wolff is relishing. He added: "It's an extremely challenging situation that I take contentment in, trying to help structure our capability in a way that we can stay where we are.
"Whilst obviously staying humble and not allowing one millimetre of sense of entitlement. Overall, I enjoy the task that is in front of us."
Before you go…
Hamilton now facing rush to sign new deal after driver salary cap agreed