Racing Point technical director Andrew Green believes his team can help Sebastian Vettel rediscover his form next year by showing the four-time champion "a bit of love".
Vettel has struggled this season in what is his final campaign with Ferrari, securing a best result of sixth in Hungary, and with only a further four points finishes he currently languishes in 13th in the drivers' championship.
The extent of the German's issues with Ferrari is such that he is only seven points ahead of Racing Point stand-in driver Nico Hulkenberg, who has only started two races this year.
When asked as to his confidence Vettel could turn his fortunes around at the soon-to-be Aston Martin team, Green conceded to not knowing "exactly what is causing him the problems at Ferrari".
He added: "We're not privy to that sort of information but I am confident that we can get Seb back to his best again.
Related Articles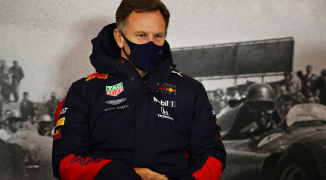 F1 must wait until after Imola to pass two-day format judgment – Horner
No-one can match Schumacher, not even Hamilton – Vettel
"He needs a bit of love which is probably something he is not getting at the moment.
"He is a multiple world champion. You don't forget how to drive the car and I think we have got the capability, with the tools and people we have, to give him a car he can drive again, be comfortable with and get him in the right place, get his mind in the right place, and it can just all come back again.
"I am confident we can get him there. I am thoroughly looking forward to it as well. I can't wait for him to set foot in the factory next year."
One aspect of the car the team is trying to get to grips with ahead of Vettel's arrival is the fact it performs better during a race than in qualifying.
Although the slower Saturdays compromise grands prix in terms of starting position, Green has indicated that while there is a tendency to set up towards the race, a more balanced car in terms of pace across both days would be beneficial.
"We are getting the best out of our tyres on a Sunday afternoon," he explained. "Not abusing one end of the car or the other just to get a good balance for a Saturday afternoon.
"If that balance isn't quite there on Saturday, we won't go chasing it at the expense of our Sunday afternoon. That's what we do and I am sure other teams do the same.
"But it seems to be more than that. We are missing something else on a Saturday afternoon which is definitely something we are going to look at."
Before you go…
Impossible to survive being just a power unit supplier in F1 – Renault