Max Verstappen is confident Red Bull is finally closing the gap to Mercedes as the Dutchman was disappointed to qualify third for the Eifel Grand Prix.
Verstappen found himself on provisional pole position following his first run in Q3, only for Mercedes duo Valtteri Bottas and Lewis Hamilton to edge ahead and knock him off the front row.
After Verstappen finished three-tenths of a second behind the Finn, the closest he has come all season to a pole slot dominated by Mercedes, he at least praised Red Bull for closing in on the Silver Arrows.
"Overall, we're getting closer towards Mercedes which I think is very positive," the 23-year-old said.
"In a way, a little bit disappointed, I was expecting a little bit more but it is what it is. I think overall, I can still be happy."
Related Articles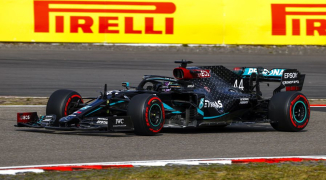 Hamilton claims 'F1 doesn't need Friday sessions'
"Perfect" Bottas lap sends a message to Hamilton – Rosberg
Verstappen explained the graining on his tyres cost him a lot of lap time "when it mattered most", which eventually denied him the chance to qualify on the front row.
"Overall, I think a decent qualifying, just in Q3 when it really mattered I started understeering a bit too much," added Verstappen, who was quicker in Q2.
"When it's so cold, when you're understeering you're graining the front tyres so basically eating up the rubber, which cost me a bit of lap time."
Known to thrive under tricky weather conditions, Verstappen will look to challenge Mercedes in the race.
"It's going to be even colder tomorrow, so it's going to be even more interesting what the tyres are going to do, how they're going to behave so let's see," assessed Verstappen.
"It's a fun track to drive so I'm just looking forward to tomorrow and see what we can do."
Before you go…