Mercedes motorsport boss Toto Wolff is confident he will again quickly be able to reach an agreement with Lewis Hamilton on a new contract.
Hamilton revealed after qualifying on pole position for the British Grand Prix that there had been "no discussion at all" on a further extension to his deal.
Although there have only been four races this season, there are effectively only four months of the campaign remaining, with the rest of the grands prix squeezed into a tight timeframe, seemingly leaving little room for discussions.
Wolff, though, remains unfazed by the situation as he said: "We trust each other. We've had the same contract for seven years, we haven't taken it out of the draw one time to read what was in there.
"It fundamentally comes down to commercial terms, which we have always been able to find an agreement [on] quickly, so I've no concern at all."
Related Articles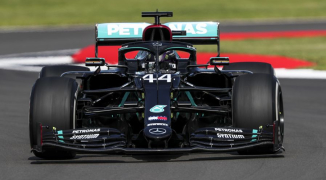 Hamilton: Silverstone qualifying "like juggling balls whilst you're on a moving plate"
Bottas serves qualifying notice by taking final practice honours ahead of Hamilton
As to whether he was worried by the condensed calendar creating an issue, Wolff added: "No, because I think we will sit down shortly."
Before you go…
Russell hit with five-place grid drop for home grand prix