Sebastian Vettel has scored 14-grands prix victories for Ferrari since signing from Formula 1 rivals Red Bull in 2015.
Vettel sparked the driver transfer market into overdrive during lockdown when announcing he would be stepping away from Ferrari at the end of 2020.
The Scuderia acted quickly to sign McLaren driver Carlos Sainz as the German's replacement, with Daniel Ricciardo making the move from Renault to McLaren.
Speculation has consistently linked Vettel to the vacant seat at Renault, but for the moment, Vettel is focused on getting back to business at Ferrari.
"It's no secret that we're all really keen to get back on track, as it's been such a long time now," said Vettel. "At the start, the break was enjoyable, as usually we are always travelling around the world and we have little time to spend with family and friends, but the time has come to get back on track.
Related Articles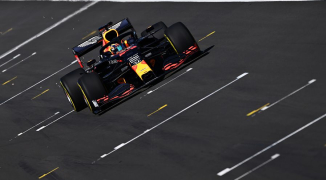 Red Bull to bring upgrades 'in all aspects of the car' to Austria
Ferrari forced to 'recalibrate the whole programme' after poor pre-season testing results- Binotto
"I'm ready to give it my all, even if it won't be the same without the fans there supporting us. The Austrian track is like a carousel that goes round really quickly but I like it a lot, especially as it is high in the mountains which I love."
Team principal Mattia Binotto revealed on Tuesday that Ferrari will not be bringing any upgrades to Austria, instead running the same testing-spec car as was used in Barcelona pre-season testing.
Playing down expectations for the opening two weekends in Austria, Vettel added: "We have to be realistic when it comes to the pecking order seen at the tests, but we are not downhearted.
"It will also be unusual doing two races in a row here as for the second one we will have a lot of data to work with. What we do in the first weekend will have an important effect on the second."
Before you go…
Ferrari to carry message of support for Alex Zanardi in Austria
Red Bull to bring upgrades 'in all aspects of the car' to Austria