Kimi Raikkonen expects things to feel strange in the Austrian Formula 1 paddock when the season begins this weekend.
Raikkonen begins his 18th season of grand prix racing in an unfamiliar atmosphere, with empty grandstands, deserted paddocks and socially distanced working.
"It will feel a bit weird to get back to racing in these conditions, but I am sure that once we are in the car we will not focus on the restrictions but just on doing the best job we can," said the Finn.
"The break was a chance to spend time with my family but now we have to focus on the job."
Following on from seven months without Formula 1 racing, a rushed period of eight races in ten weeks will be a shock to the system for some.
Related Articles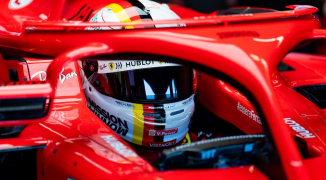 Vettel: "I'm ready to give it my all" as Ferrari farewell tour begins
Ferrari to carry message of support for Alex Zanardi in Austria
The final calendar is also yet to be announced, leaving drivers none the wiser as to how many opportunities they will have to bag points across the year.
Raikkonen says this lack of information is exactly why drivers must be willing to seize any opportunity that presents itself.
Before you go…
Horner: Albon could be the "surprise of the season"
McLaren boss Seidl predicts a "very strong fight" in the F1 midfield