McLaren team principal Andreas Seidl has no doubt Carlos Sainz will give Charles Leclerc a run for his money when he joins Formula 1 rival Ferrari next season.
Ferrari caused a surprise in mid-May when it announced Sainz would replace the departing Sebastian Vettel at the end of this year, with McLaren acting swiftly to cover the Spaniard's departure by bringing in Renault's Daniel Ricciardo.
After working alongside Sainz last season and seeing the development of the 25-year-old, Seidl is convinced Ferrari has acquired a front-line driver of the highest calibre.
"We've always had open and transparent communication with Carlos," said Seidl during a Zoom conference call, including GPFans.
"After 2019, the strong season Carlos had, it wasn't a surprise for us that other teams had an interest in him.
Related Articles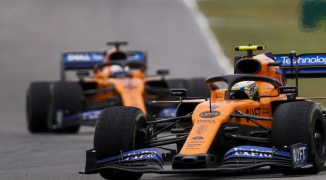 McLaren vows to go for its Formula 1 rivals "as hard as we can"
McLaren secures £150m loan from Bahrain bank to ease financial worries
"We knew from Carlos quite early on that he wanted to explore other opportunities, and therefore we also allowed him to explore that opportunity, and to also have clarity on our side while working on our own future with the driver line-up.
"I think with everything Carlos has shown last year, plus the experience he has from other teams before, I think he has everything to become a very good driver, and I think he has everything he needs in order to be competitive at Ferrari."
"I expect we will all work towards the same goal again, which is maximising the results for the drivers and for the team," added Seidl.
"In terms of how we will work with him together, to be honest, I don't see a lot of change. In the end, the best way, in order to achieve results, is to have an open and transparent working relationship.
"Carlos is known to be a very good driver also in terms of giving input towards the development of the car, so we don't plan to change anything on this."
Before you go…
Fans urged to steer clear of Silverstone during F1 double-header
BWT gives Racing Point "an even greater incentive" for 2020 success