Red Bull team principal Christian Horner has said the team has added a significant package of upgrades to the RB16 ahead of the Formula 1 season opener.
The Red Bull team has been hard at work, racing against the clock to ensure the full package of planned upgrades will be ready and available for the Austrian Grand Prix.
"We don't really know where we stand going into Austria and of course the car would have been developed," said Horner.
"There would have been updates at the first European races at Zandvoort and Barcelona, there would have been further updates for Montreal, so of course all the updates that were in the pipeline prior to the shutdown, plus whatever we've learned subsequent to the shutdown, have been implemented to the car so there are subtle revisions all over the car as part of that update process which I'm sure the other front running teams have also done."
With Ferrari failing to bring any upgrades to Austria, the Scuderia drastically altering its design programme following suboptimal pre-season testing results, Red Bull will be seen as the team leading the charge against Mercedes.
Related Articles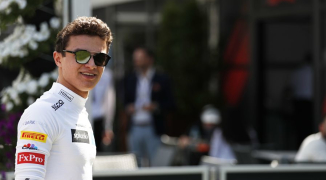 If we take the knee, "we should all do it as a grid" – Norris
Red Bull "will do everything we can to fight" for the title – Verstappen
For Horner and his team, the added bonus of an engine upgrade from Honda is a welcome piece of good news.
Horner added: "We also have an engine upgrade as we essentially introduce what would have been engine number two, which becomes our first engine, so in all aspects of the car there has been an awful lot of work go into and it's been a race against the clock to get those updates onto the car since reopening the factory at the beginning of June."
Sainz has 'everything he needs to be competitive at Ferrari' – Seidl
Red Bull "will do everything we can to fight" for the title – Verstappen