Doctors at the Italian hospital in which former Formula 1 driver Alex Zanardi is recovering have said the "prognosis remains confidential" after the Italian underwent a second neurosurgery.
Zanardi was admitted to the Siena University Hospital on June 19 after colliding with a 'heavy vehicle' when competing in the Italian paralympic handcycling 'Obiettivo tricolore' event.
He was operated on that evening, the surgery lasting almost three hours, and an update from the hospital on Monday has revealed a second neurosurgery now has taken place.
The latest statement reads: "Regarding the clinical conditions of Alex Zanardi, admitted to the Santa Maria alle Scotte polyclinic since last June 19, the health management of the Sienese hospital-university company informs that, in the context of the diagnostic-therapeutic evaluations carried out by the team he is treating the athlete, a CT scan was performed.
"This diagnostic examination showed an evolution of the patient's state which made it necessary to resort to a second neurosurgery. After the operation, which lasted about 2 and a half hours, Alex Zanardi was again hospitalized in the intensive care unit where he remains sedated and intubated: his conditions remain stable from the cardio-respiratory and metabolic point of view, severe from the neurological point of view, the prognosis remains confidential."
Related Articles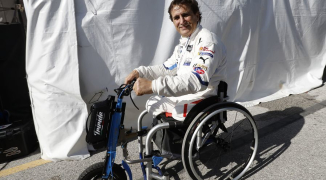 Pope writes emotional letter to Zanardi, praise for providing "lesson in humanity"
Zanardi brain injury not as severe as that of Schumacher – neurosurgeon
Health director of the Aou Senese, Roberto Gusinu, added: "The intervention represents a step that had been hypothesized by the team. Our professionals will evaluate the evolution of the situation day by day, in agreement with the family the next bulletin will be released in about 24 hours."
Before you go…
Restrictions forgotten once we are in the car – Raikkonen