McLaren's immediate financial concerns have been eased following the agreement of a £150million loan with the National Bank of Bahrain [NBB].
NBB declared to the Bahrain Bourse [the country's stock exchange] on Monday [June 29] that the loan had been arranged.
A statement read: "The National Bank of Bahrain hereby confirms to the markets that final documentation has been signed and all the necessary approvals have been granted in relation to a GBP 150 million financing facility."
The statement has been signed off by NBB's chief financial officer Russell Bennett.
Last week it emerged McLaren Holdings Ltd was facing a vital High Court case that was due to start on Thursday after initial proceedings had been expedited given the gravity of the company's financial situation.
Related Articles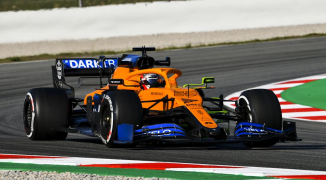 Brown warns Formula 1 may need to accept a shorter calendar than was hoped
Budget cap allows Red Bull to have 'two equal teams' – Brown
The company was seeking a judgment that security held over its classic car collection and Technology Centre headquarters in Woking could be released, enabling it to raise the £270m required before July 17 to avoid the threat of insolvency.
The motion was being opposed by US Bank Trustees Ltd, a McLaren bondholder. It was contesting the cars and site had already been used as security in a bond launched in 2017, raising more than £650million. It was being claimed the latest 'mortgage' attempt was unlawful.
While there is a £120m shortfall in the amount that was required, the NBB loan now allows McLaren to pursue the further stages in a three-phase strategy. No details have been revealed as to the nature of the overall plan.
Despite the threat of the court case, McLaren was quietly confident it could avoid such a legal process as it had other irons in the fire, notably as it had started talks with NBB.
The bank's significance is relevant as Bahrain's sovereign wealth fund, Mumtalakat Holding Company, has a 56% share of McLaren and a 44% stake in NBB.
Before you go…
Mercedes to run all-black livery in 2020 to combat racism and promote diversity