Red Bull has taken to the track for the first time since the close of pre-season testing, with Alex Albon reacquainting himself with the RB16.
Albon is completing a filming day at Silverstone as Red Bull gets to grips with the new health and safety protocols related to protection from the coronavirus.
Mercedes, Ferrari and Renault have all conducted tests in older machinery, electing to give drivers the maximum possible seat time rather shakedown their 2020 cars.
Racing Point, however, decided to use the second of its two permitted filming days to give the 2020 RP20 a runout, while AlphaTauri utilised both options, running its 2018 Toro Rosso and 2020 AlphaTauri AT01 at Imola on Wednesday.
Back on track! 🤘 #ChargeOn pic.twitter.com/McNywAJKTh

— Aston Martin Red Bull Racing (@redbullracing) June 25, 2020
Related Articles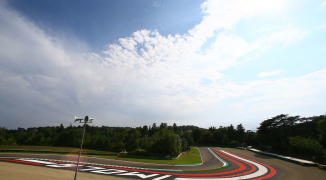 Imola boss seeking "legendary national triple" alongside Monza and Mugello
Ferrari wish granted as Mugello to stage Scuderia's 1,000th GP in September
Max Verstappen is not present for the 'test' as current UK quarantine laws would have required the Dutchman to arrive two weeks ago.
Running the 2020 car, Red Bull is subject to all the standard restrictions of a filming day, meaning a maximum of 100km can be completed, while utilising Pirelli demonstration tyres.
McLaren warn Ricciardo not to expect a "championship-calibre car" in 2021