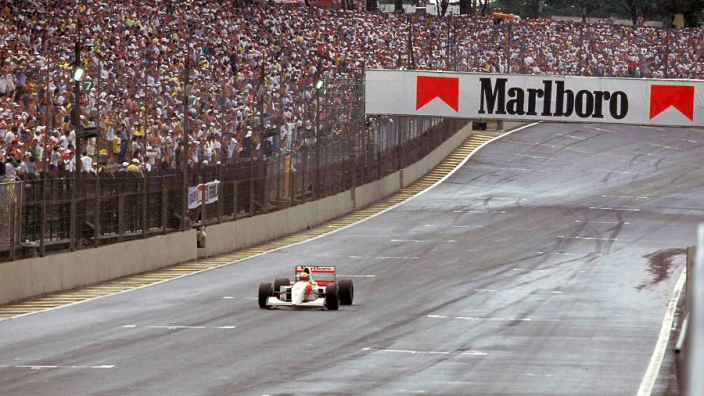 Ayrton Senna secures McLaren's 100th Formula 1 Grand Prix victory in Brazil on March 28 1993.
Exactly 9059 days after Bruce McLaren scored the first victory for the team in the 1968 Belgium Grand Prix, Ayrton Senna crossed the line at Interlagos to put McLaren's win count into triple figures.
Senna had struggled in qualifying as McLaren struggled to get to grips with their new Ford engine, having ended their relationship with Honda at the end of 1992.
After serving a drive through penalty for passing a back-marker under yellow flags, heavy rain in the middle of the race gave Senna his chance and it was an opportunity that he wouldn't pass up.
Flanked by would-be champions Damon Hill and Michael Schumacher on the podium, Senna was handed the trophy by the grandfather of all Formula 1 drivers, Juan Manuel Fangio.