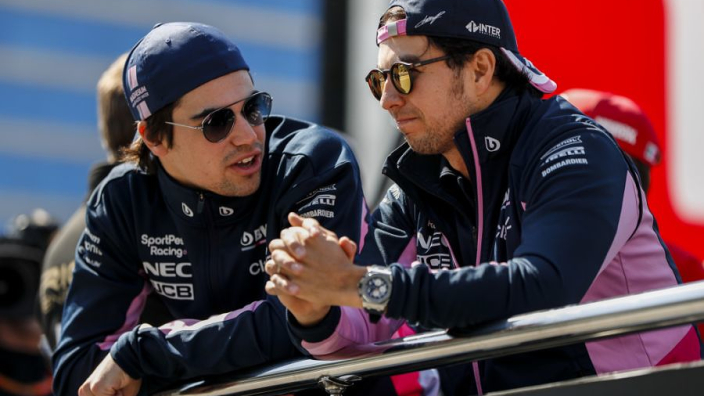 Racing Point's Formula 1 duo Sergio Perez and Lance Stroll are poised to join the growing Esports bandwagon.
With eight grand prix so far either postponed or cancelled due to the coronavirus pandemic and no racing until the Canadian Grand Prix on June 14 at the earliest, drivers are filling the void by joining the online gaming community.
Max Verstappen and Lando Norris are two of Epsort's biggest supporters, but Perez and Stroll are gearing themselves up to take part.
"As soon as it is safe to do so, we will get back to the racing," said Racing Point team principal Otmar Szafnauer.
"In the meantime, there are some excellent efforts going on with F1 Esports and our drivers will be involved in those online events in the weeks ahead."
Szafnauer recognises the current situation, in life in general, and not just motorsports is "certainly not easy for anybody", and "clearly transcend the sport".
The team closed its Silverstone base on Wednesday, with staff due to return to work on April 16.
Szafnauer concedes that despite the recent change that saw F1 push back the implementation of its rule overhaul that was scheduled for next season to 2022, there will be no let-up from his team once racing resumes.
"This is an unprecedented situation – one that is changing by the day," added Szafnauer.
"Right now, we simply cannot say with any degree of certainty when we'll be back to normal. There are so many factors that are not under our control.
"With that in mind, another decision taken between the teams and the FIA has been to delay the introduction of the new regulations until 2022.
"From both a logistical and a cost perspective, this makes absolute sense. Of course, that doesn't mean we can afford to take it easy when we return to work.
"When we do eventually get back on track, we need to be in a position to compete – whatever the regulations. There's still plenty of work ahead and we'll be ready to tackle it when the time comes."