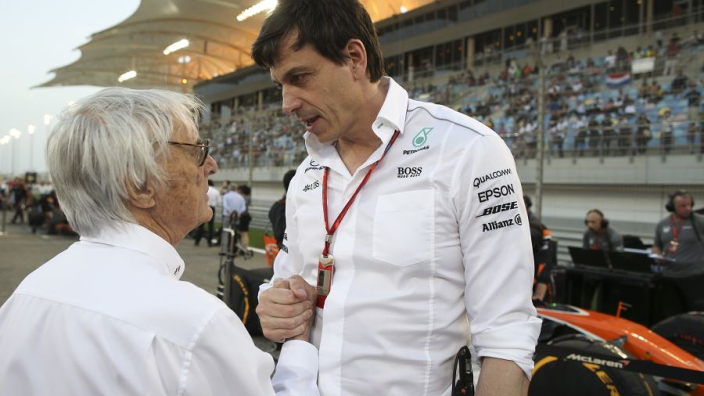 Bernie Ecclestone believes Mercedes Formula 1 boss Toto Wolff is poised to join Aston Martin, likely taking up the position of CEO.
The former F1 supremo may no longer be in charge of the sport he ruled for almost 40 years, but the 89-year-old still keeps his ear to the ground.
There has been an ongoing link of late between Wolff and Racing Point owner Lawrence Stroll, who as the head of a consortium bought into Aston Martin at the end of January.
Speaking to GPFans, Ecclestone said: "Toto Wolff has become more friendly with Lawrence.
"He has the brains to pick the right people to be friends with, and I think we will more than likely see him join Lawrence at Aston Martin.
"Lawrence has some people with him and the group has bought control of the company, and I suppose Toto could jump in there as chief executive. It might work."
Stroll initially acquired a 16.7% stake in Aston Martin for £182million, as well as implementing a £318 million cash injection through a new rights issue, for a total package of £500 million.
In light of the uncertain economic climate, Stroll has revised the agreement, with his group now taking a 25% shareholding at a considerably lower share price than was originally agreed.
The link between Stroll and Wolff gained further traction last week when it was reported the latter missed a crucial meeting during which it was decided that F1's radical rules revamp for next season would be pushed back a year to 2022.
It is understood Wolff was conducting meetings with Stroll in Australia at the time, with the Austrian's position in the meeting taken up by technical director James Allison.
Should Wolff leave Mercedes, it would draw into question Lewis Hamilton's future with the team as the six-time champion has long stated it would likely depend on the plans of his team boss.