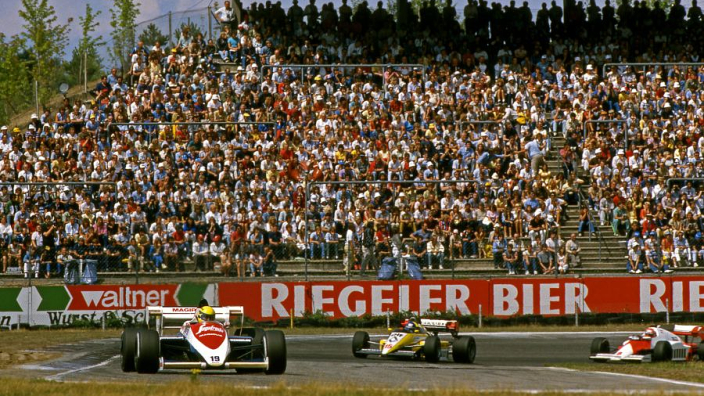 Ayrton Senna. Three time Formula 1 world champion. The greatest of all time?
At 24-years of age, Senna made his Formula 1 debut at the Brazilian Grand Prix, held at Jacarepagua, where he raced for Toleman Motorsport in the TG184.
Out-qualifying teammate Johnny Cecotto by two seconds, although only by one position, Senna retired after just eight laps with a turbo problem.
Without a doubt, the best moment of Senna's debut season came in Monaco, where the Brazilian finished second to Alain Prost.
Ahead of making his debut for Toleman, Senna had tested for McLaren, Williams and Brabham. Indeed, Senna could well have made his debut in a Lotus, replacing British driver Nigel Mansell but their British title sponsor, Imperial Tobacco, specifically the iconic black and gold John Player & Sons brand, refused to sanction the switch.
Senna is still regarded by many, including Lewis Hamilton, as the best driver ever to sit in a Formula 1 car.
A total of 41 grands prix victories and 65 pole positions would follow from 161 starts, including two wins on home turf in Brazil, and six in Monaco, a record number that still stands to this day.