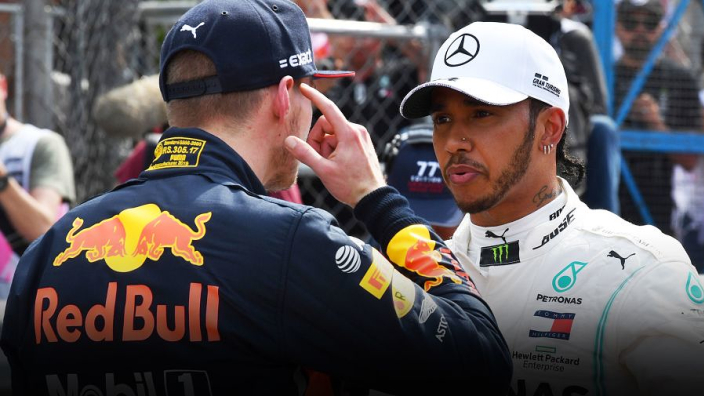 Nico Rosberg disputes the suggestion that Max Verstappen is as good or better than Lewis Hamilton at the moment – as Hamilton will soon be recognised as the greatest driver of all time.
The Brit has won six titles, five with Mercedes, and will equal the record of seven held by Michael Schumacher should he win in 2020.
Over the past few years, Verstappen has emerged as the next big thing, and although Rosberg recognises them both as "once in a generation" talents, there is no comparison currently due to Hamilton's success.
"Max is the one guy in F1 who is on a similar level to Lewis," the 2016 champion told the PA.
"He has that very rare exceptional talent that Lewis has – a once-in-a-generation talent – and if he has the right car, there is no question he will be a contender for the championship this season.
"But you cannot say that Max is a better driver than Lewis. Lewis is going on to become the best of all time so you cannot say that at all."
Even though Rosberg is of the opinion that Hamilton is clear favourite for the upcoming campaign, as the Brit has been for the last few seasons, he retains hope that the fans see a closer championship race.
"Lewis is the absolute favourite to win the championship – but I have really high hopes that we can be in for a thrilling season," he continued.
"I am confident and optimistic that Red Bull and Ferrari can up their game and be on a level playing field with Mercedes."