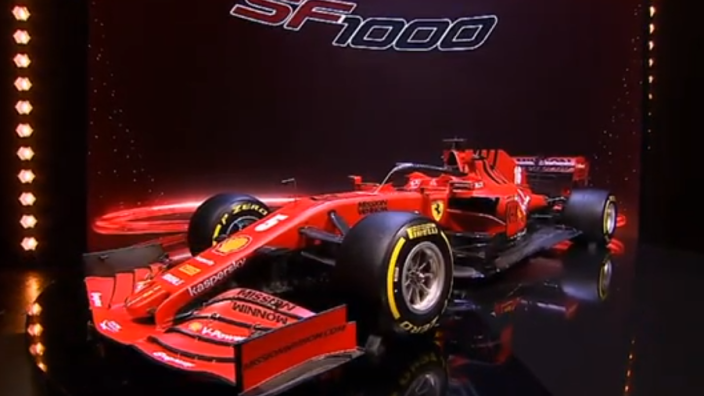 An Italian consumer group have called for Italian authorities to seize the Ferrari SF1000 that was launched on Tuesday, believing the Mission Winnow branding featured on the car and driver overalls to contravene advertising laws in the country.
Consumer group CODACONS have taken action against Ferrari after Mission Winnow, a brand connected with tobacco giant Phillip Morris, sponsorship was again prominent on the Formula One car.
In Italy, tobacco branding, whether direct or indirect, is illegal. A brand inextricably linked to Philip Morris, a prominent sponsor of Ferrari – formerly with Marlboro logos -, Mission Winnow is considered to be extremely controversial and also, in this case, illegal.
"We have presented a complaint to the Antitrust and the Ministry of Health," said the President of the UNC, Massimiliano Dona. "To ascertain the correctness of the writing and its compliance with the current legislation.
"It is not the first time that Formula 1 or motorbike races have been used to bring back from the window what the law forbids, namely to advertise tobacco and tobacco products. For this reason we ask the two Authorities to ascertain the facts and what Mission Winnow really is "
Similar action was launched in 2019 when the branding also featured, and the team were subsequently forced to remove the logos and slogans for Grand Prix in countries where tobacco advertising is banned.
The branding was also absent on the Formula One 2019 computer game – SF90 logos eventually replacing these.
"Strengthened by the decision of the ministry that confirms us across the board, we will start legal proceedings against Ferrari," said Codacons president Carlo Rienzi.
"We will also ask for the new 'SF1000' single seater that was presented yesterday in Reggio Emilia to be seized."
If CODACON are successful in their action, the SF1000, team clothing and overalls could be seized ahead of preseason testing starting in Barcelona on February 19.