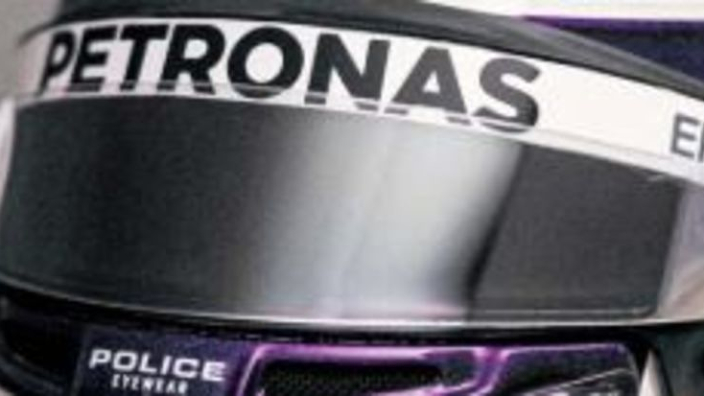 Lewis Hamilton has released imaged of his new helmet design for 2020 via Instagram, showing a change from red detailing to purple.
As with many other drivers, Hamilton has changed his helmet design several times over the course of his Formula One career. Starting at McLaren in 2007 with a yellow helmet that bore resemblance to the design of his hero's, Ayrton Senna's, design, he changed to a largely white look for 2014.
Red detailing took over in recent years and now, despite keeping largely the same design, the red has become purple – Hamilton calling the helmet the 'Purple Dove'.
Hamilton will wear the helmet for the first time when getting behind the wheel of the 2020 Mercedes W11 at Silverstone on Friday as the team launch the car and complete their 100km filming day.