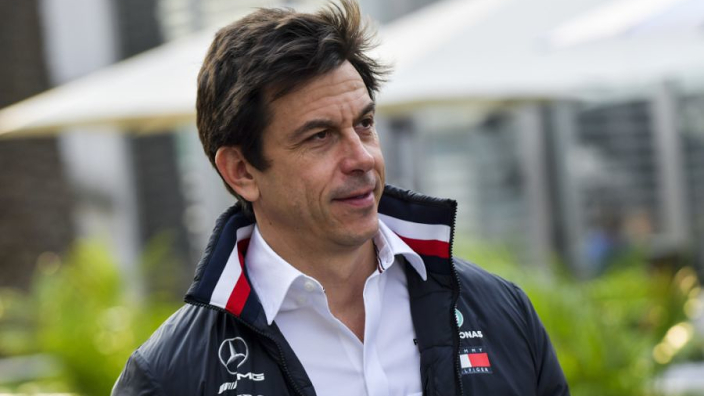 Mercedes boss Toto Wolff confirms that his team want to remain in Formula One but that negotiations are still taking place.
Speaking at the launch of their partnership with INEOS, an applied sciences company, Mercedes team principal Toto Wolff confirmed that Mercedes do wish to remain in Formula One as a manufacturer into 2021 and beyond, but offered the caveat that the terms have to be correct.
"Like I've always said, we are in this for the long term," said Wolff. "Mercedes provides a great marketting platform for our brand. This is what we do. We build race cars and we build road cars.
"Formula One is the halo platform for hybrid engineering – something which is not communicated enough, because it was talked down at the beginning of the V6-Hybrid era and it is something that we should really put more emphasis on.
"In that respect, with all the things that are out in the media, we like the platform, but at the same time we are in a negotiation with the rights holders and things need to be sorted out.
"The partnership is clearly something that indicates our wish to continue our successful journey in Formula One."
Pressed on a time-frame for any decision to be made, Wolff added, "It's an ongoing process and it's a complicated set of contracts – a trilateral contract between the FIA, the commercial rights holder and all of the teams. That needs time and the devil lies in the detail.
"I wouldn't want to commit here to give a specific date because there are quite some topics that remain to be agreed on and it's a work in progress.
"Clearly there is the will and the wish for all of the stakeholders to come to a close before we embark on the 2021 season, because that would be an uncomfortable situation."