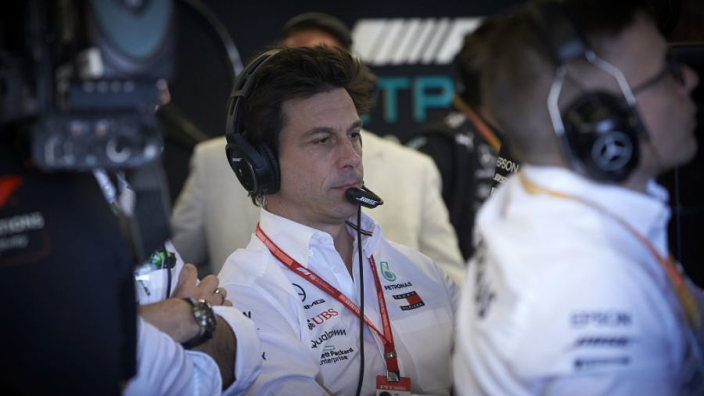 Toto Wolff hits out at 'some lunatic' who reported that insider sources had revealed a board meeting at Daimler would decide the future of Mercedes in Formula One – a meeting that Dailmer CEO Ola Källenius said had not even been scheduled.
Some stories will carry across from the end of the year into the close season and Mercedes failing to commit to Formula One past the 2020 season – a scenario that most teams are also in at this stage – is one such story.
One report stated that a board meeting was due to be held on February 12 where Daimler board members would decide whether to withdraw their manufacturer team from the sport.
Daimler CEO Ola Källenius, answering questions on the January 29, the same day that the report was published, at the German Auto Industry annual reception in Berlin said simply that the rumours were, "Not true."
Speaking publicly at their livery launch event, Toto Wolff was also invited to comment on the story.
"F1 has always been a great provider of headlines over the winter break," said Mercedes boss Wolff at a livery launch event at the Royal Automobile Club in London. "And by the sheer lack of racing results and the controversy on track, dropping a bombshell of a headline always sells.
"And in that respect, I'm always surprised that there's just some lunatic out there that writes something on an internet page and it's being picked up – which was a complete nonsense story – which was put straight by the CEO of Daimler the following day.
"That is one part of the story. The other part is that with everything we do, we have to question is it the right activity that we deploy? It's whether it's in the petrochemical business, whether it's as an OEM in the car industry, or whether it's F1.
"We, as Daimler today, we see the advantages and the benefits that Formula 1 as a marketing platform provides to us and we see the data. And that is the underlying condition why we're doing it."