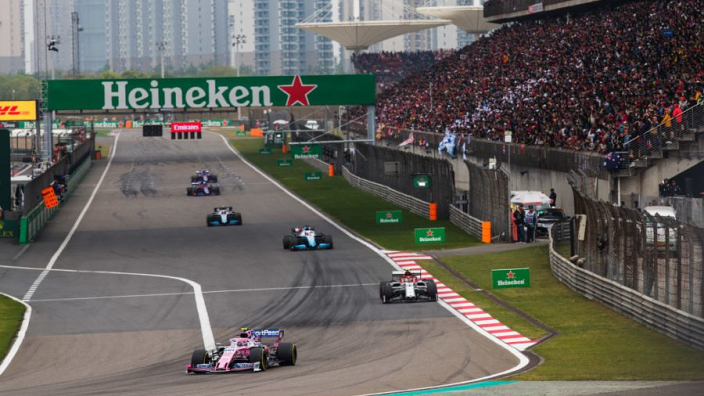 Mercedes team principal Toto Wolff has confirmed that, for the moment, the Chinese Grand Prix is set to go ahead as planned despite continued world health concerns about the outbreak of the deadly coronavirus.
As of Tuesday morning, the death toll in China went beyond 1,000 people, with several sporting events, including the scheduled Formula E race in March, being cancelled due to public health officials being eager to avoid large public gatherings.
The FIA previously said they would take any action necessary in order to protect the F1 community, including cancelling the GP, but as of yet, no announcement has been made to that effect.
"In terms of China Formula E was cancelled," Wolff said at the launch of Mercedes' new 2020 livery.
"They are about [four] weeks, I believe, before us, and they cancelled last week. So I would very much hope that we go to China.
"After this, I'm going to the Chinese embassy for my biometric scan. At the moment everything looks like we are going to China."
The Silver Arrows boss says it would be a "shame" if F1 missed out on going to China this season, but admits that the health and wellbeing of the drivers, engineers, fans, and everyone in attendance is paramount.
"Not going would be a shame," Wolff added.
"We had full grandstands last year, it was sold out.
"China starts to become a really important market in terms of the fan followership, we have great activities in Shanghai around the race, and not going there would obviously not be great for the fans and ourselves.
"But health comes first, and I hope that they get in control of that. That's the bigger priority."
The race is scheduled to take place on the 19th April 2020 at the Shanghai International Circuit.