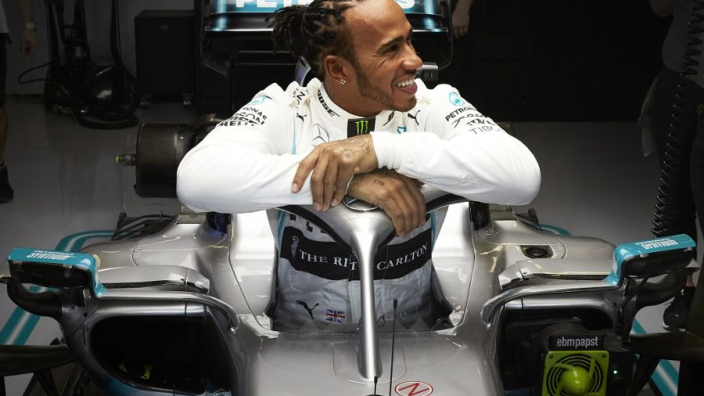 Lewis Hamilton's Mercedes contract talks will begin once 'we have properly kicked of the season', says team principal Toto Wolff, the Austrian also saying that he hopes Formula One will maintain its commitment to the Chinese Grand Prix in 2020.
One question that has been going around like wildfire during the off-season has been the contract situation between Hamilton and Mercedes. Rumours of a switch to Ferrari, Red Bull ruling themselves out of a move for the champion and stories of a breakdown in contract talks have all done the rounds, but Wolff has backed up what six-time champion Hamilton stated on social media, that the conversations are yet to actually begin.
"It is the obvious pairing going forward," said Wolff. "We want the fastest man in the car and I know that Lewis wants to be in the fastest car. There is an obvious mutual outcome.
"But we travel around the world for almost 10 months, we get on our nerves every other weekend and what we do over the winter is that we leave each other in peace. The last conversation that I had with him was on the evening, before the Christmas party, where we had a nice chat that we would start our discussion once he comes back from America and we have properly kicked of the season.
"I have great belief in the ability of the team to attract the best drivers, and at the moment, Lewis has proven that he is the best driver with his six titles. In the mid and long term I would hope that we are able to continue to provide technology to the best driver and attract them."
Turning his attention to the Chinese Grand Prix, a race which is under threat from the Coronavirus outbreak which continues to ravage the country, Wolff says he hopes that the Grand Prix will not be cancelled.
"In terms of China, Formula E was cancelled," said Wolff. "They were about three weeks before us I think, and they cancelled last week, so I would very much hope that we go to China."
Adding that he was shortly going to the Chinese embassy for his biometric scan, Wolff said, "At the moment, everything looks like we are going to China.
"Not going would be a shame. We had full grandstands last year. It was sold out. China is starting to become a really important market in terms of the fan following. We have great activities in Shanghai around the race and not going there would obviously not be great for the fans our ourselves.
"Obviously, health comes first and i hope that they get in control of that. That is the bigger priority."