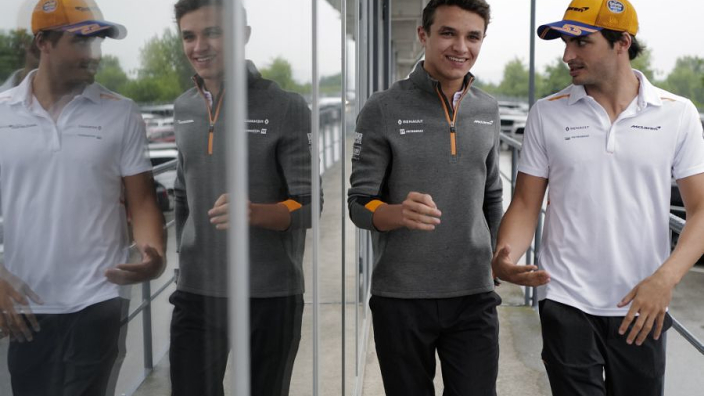 Lando Norris is already becoming a household name after enjoying a successful debut Formula One campaign, and his off-track activities are helping to open the sport up to a new generation of fans.
Previously only known to British fans who had followed his career from Ginetta Juniors in the TOCA British Touring Car Championship paddock, Norris has burst onto the scene in a big way. As if his on-track exploits weren't reason enough for his fame to skyrocket, his use of social media to stream simulator sessions only serves to further this.
Frequently streaming on Twitch, Norris has been able to encourage other drivers, including Max Verstappen, to join in in numerous races.
"There have been instances where we've been in Barcelona or Spa or Monza, there are a lot of races where we fly home on Sunday evening at whatever o'clock, I get home at midnight or later and the first thing I do is put my bags down and get straight on the simulator," Norris told the crowds at Autosport International earlier in January.
"It's madness isn't it! It's dedication to enjoying it.
"I normally have Mondays and Tuesdays off so I can sleep as long as I want on Monday morning."
Asked whether having Monday off means he stays away from his simulator, Norris quickly replied, "No, no. I have my simulators at home so, when I'm at home I do whatever I want. There are no restrictions.
"I don't live with my Mum and Dad so they can't enforce any rules. I'm a free guy.
"I don't do that all the time. I'm not saying that as soon as I get home, all day every day I'm on the simulators, because the only other thing I like doing is playing Top Golf. So that's basically my life. Simulators and Top Golf."