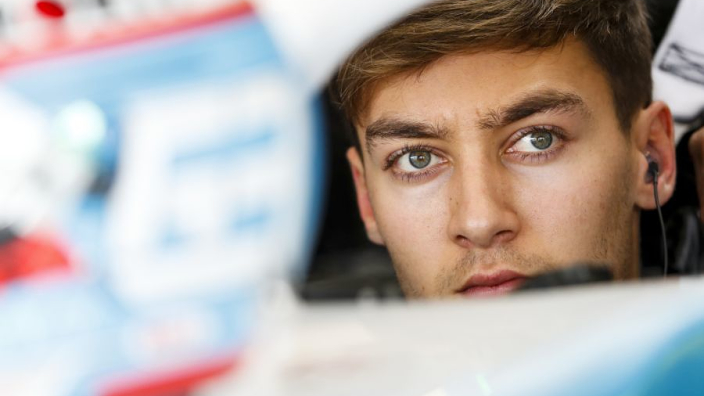 George Russell says he would readily jump ship if Mercedes came calling but insists that his full focus is currently on helping Williams climb up the order.
Russell entered Formula One on the back of winning the GP3 and Formula 2 titles and, while former rivals Lando Norris and Alex Albon were able to shine in reasonably competitive cars, Russell was left struggling at the back struggling to get noticed.
Those in the know recognised the job that Russell did however, and the Mercedes junior driver is aware of the interest from other teams.
"Every driver in Formula 1 wants to be world champion and is looking for that chance," Russell told Japan's Auto Sport Web.
"Any driver who gets a call from Mercedes, including me, would have to consider it. Mercedes is the team that dominates F1 today."
Despite the rumours that will doubtlessly persist across the season, Russell maintains that he is focused on the job in hand at Williams.
"I don't want to think too far ahead," he insisted. "You risk not concentrating on the job at hand.
"If you continue to do a good job, you know that offers will come from somewhere. That's why I focus on every race, every free practice. I know what I can do.
"Opportunities will come if you maximize your strengths in each and every session.
"There's still time before the preseason testing and we are still improving. At this point, we are on the right path."