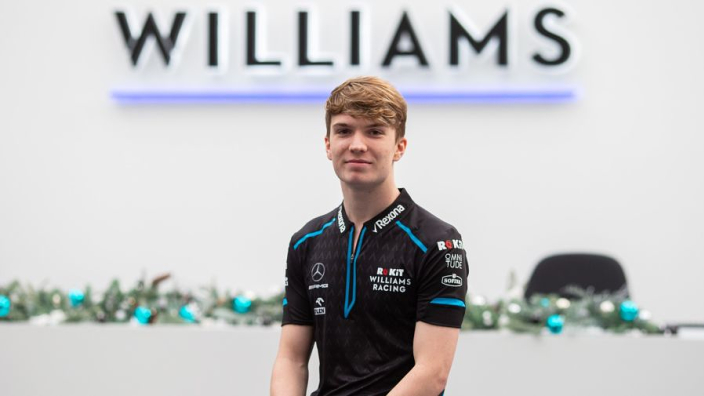 Williams engineers describe development driver Dan Ticktum as 'one of the best drivers they've ever seen' a week after the British driver joins the team.
Ticktum is a mystery. Undeniably quick, his two Macau Grand Prix victories speak volumes for his talent, but also just as equally undeniably petulant, Ticktum's career has been far from straightforward.
Banned from racing altogether for two years, one of these being suspended, for overtaking ten cars to deliberately crash into rival Ricky Collard behind the safety car in British F4, and also dropped from the Red Bull driver development program after calling foul on the success of Mick Schumacher along with poor performances in Japanese Super Formula, the risk involved for Williams and the brand reputation is immeasurable.
"I think with the experiences that he's had now, he's matured a lot, and is willing to get his head down and just do the job that we're asking him to do so," deputy team principal Claire WIlliams told motorsportweek.com.
"I think he will be one to watch: a great British talent that shouldn't be lost in our sport for whatever reason."
Williams added, "I think he's got great talent, and I think it needs harnessing. We have experience doing that. He knows what's expected of him and how he needs to behave.
"He's one person in a team of 750 and we've always had the attitude at Williams that no one is more important than anyone else. Everyone has to roll their sleeves up and do the job in a way that is expected of them, but I think he knows and understands that."