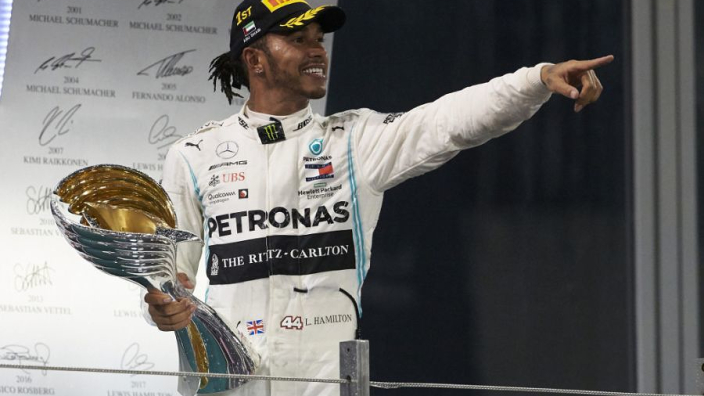 Lewis Hamilton could be set to halt speculation on a potential move to Ferrari in 2021 by signing a new, extended contract with Mercedes, according to Gazzetta dello Sport.
At the moment, the Brit is one of a number of high-profile drivers, including Sebastian Vettel and Daniel Ricciardo, whose deals run out at the end of 2020 with drastic format changes set to be introduced into F1 for the 2021 campaign.
The rumour mill naturally went into overdrive when Hamilton was linked with a huge move to Ferrari, but it won't be happening, at least not for next season, reports the Italian publication.
"Lewis Hamilton is in discussion with Mercedes over the renewal of his contract," writes journalist Luigi Perna.
"The negotiation, which will see Hamilton extend his stay until the end of 2022, is at an advanced stage and is worth in the region of 45m Euros a year with bonuses."
It was Gazzetta dello Sport.who initially broke the news that Hamilton and Ferrari had discussions about a potential switch from Mercedes. When the six-time world champion commented on the speculation, he teased the move by saying he looks good in red, but was loyal to Mercedes.
"I know I look good in red," Hamilton told Channel 4 in October 2019.
"But it's a very, very difficult scenario.
"I've been with Mercedes since I was 13. Change is always cool but loyalty is everything, that is why I have this tattoo [on his left arm].
"I'm not going to be racing forever… what am I going to do in the future?
"Do I want to remain part of Mercedes doing something quite epic beyond racing? If I was, for example, going to shift [teams] then I don't know what that is going to look like."