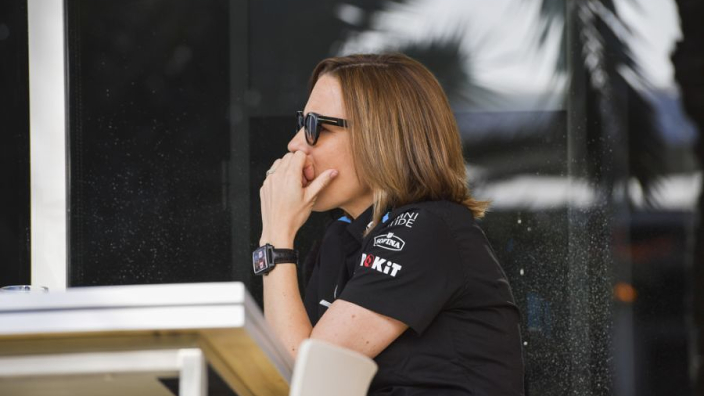 Veteran Formula One driver turner commentator Martin Brundle says that it's time for Claire Williams to take a more symbolic role in the Williams team and draft in someone else to take over the day to day running.
Under Claire Williams, the once triumphant, championship winning team have slowly slumped to the back of the grid. The 2019 season saw them finish bottom of the pile with just one single, solitary point to their name – scored in the crazy German Grand Prix.
Speaking to Motorsport Magazine, Brundle said, "I'm not [in charge], and you don't know what you don't know [the situation].
"But I would ask Claire to move upstairs into a more presidential role and get in somebody like Andreas Seidl and give them full autonomy. F1 success is all about tomorrow, not yesterday."
From a purely sentimental point of view, keeping a member of the Williams family on the pit-wall must be an absolute priority, but Formula One is not a sentimental sport. When you focus on emotion, the game gets away from you, and this is what has happened at Williams.
Far from being the only factor involved, moving Williams to a more symbolic role such as the Team President, would enable people who are perhaps better informed and less emotionally attached to step into the vice-team principal role – the role of team principal still symbolically held be founder Frank Williams.