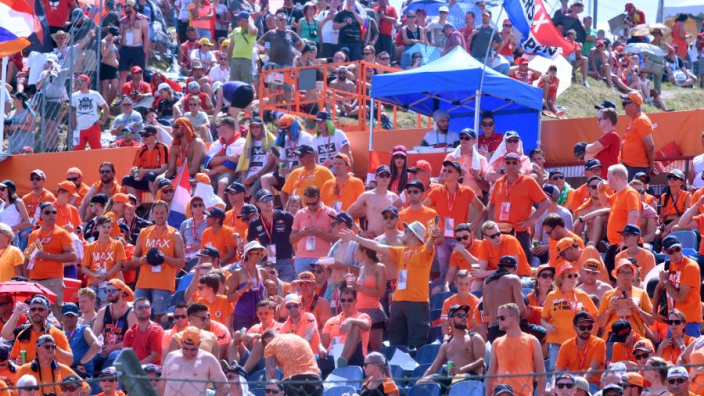 McLaren chief Zak Brown insists that Formula 1 must not forget that the sport would not exist without the fans, and wants to encourage more interaction from the teams to their supporters.
F1 travels to every corner of the globe during each season, including to exotic locations such as Monaco and Abu Dhabi, making it one of the most glamorous sports in the world.
However, over the years it has been accused, like most other sports nowadays, of not prioritising fans, with former owner Bernie Ecclestone once saying he wouldn't mind if the stands at GP events were empty as long as the television coverage was in place.
This type of attitude is wrong, according to Brown, who insists F1 needs to remain in touch with its initial priority – to entertain the fans.
"At the end of the day, the sport's for the fans, so it all starts with the fans," he said at the Autosport International Show.
"If you don't have lots of great fans from around the world, new ones, old ones, then you're not going to have sponsors to pay for the racing.
"I think sometimes the sport has forgotten who we are doing this all for and I think at times we feel we are doing it for us. We are doing this for the fans."
These are by no means empty words, either, as he helped greenlight and put together the Netflix series 'Grand Prix Driver' which focused on the inner-workings at McLaren in order to ease the closed-off nature of F1 to fans. This then F1 commissioning 'Formula 1: Drive to Survive' – a documentary series focusing on all teams apart from Mercedes and Ferrari.
"This is sport entertainment, and so to me it feels quite natural to want to open up the team," he explained.
"I know being a fan myself, I love seeing what is going on in Formula 1, meeting the drivers, and seeing what is going on behind the scenes, so I think to deprive the fans of that is crazy.
"So, we have gone the other way when we started doing the Amazon film, and then obviously we were very early to participate in Netflix.
"Lando [Norris] and Carlos [Sainz] were here [at Autosport International] last year, Lando is [here] today and I think without fans, we don't have a sport."