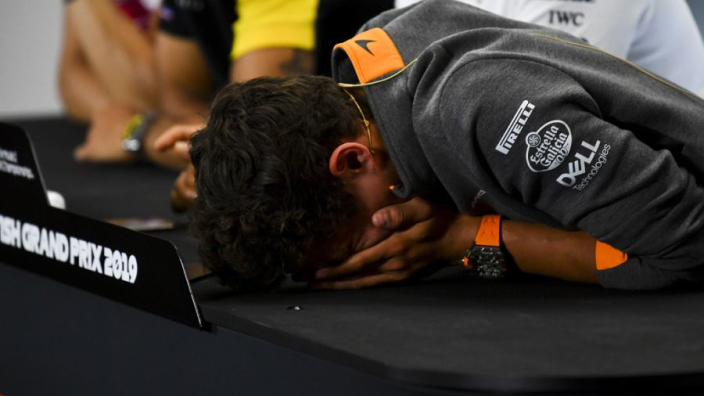 Lando Norris takes over the McLaren YouTube channel and 'accidentally' reveals that McLaren will launch their 2020 car on February 13.
One of the real characters of the Formula One grid, Norris was let loose on the McLaren YouTube channel to wander around the McLaren Technology Centre.
Norris walks in on a meeting of the PR and Marketing team before asking if the meeting is about the car launch.
"I heard it was on the February 13," said Norris, before getting some quietly hesitant responses from those involved in the meeting.
"It is right… Zak told me it's on [February] 13…"
Norris is then told hurriedly to stop the broadcast as if the date was not yet supposed to be within the public domain.
McLaren are now the third team to have a confirmed launch date, following Ferrari (February 11) and AlphaTauri (February 14).
Pre-season testing starts on February 19 and it is teams will all be aiming to have revealed their entries before this date.