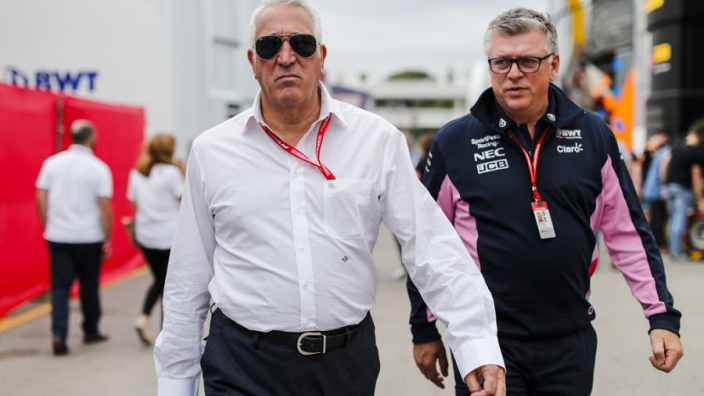 Lawrence Stroll and Aston Martin are believed to be closing in on a deal for a major stake in the brand.
'Bloomberg' are reporting that Stroll – who has amassed a fortune in excess of £2billion – is in 'advanced discussions with Aston Martin. Should any such deal be completed, it is thought that Stroll would rebrand his Racing Point Formula One team as a factory Aston Martin outfit.
Before joining Red Bull as a title sponsor, Aston martin had been considering entering the championship as a manufacturer. The 2021 regulation changes coupled with the existing infrastructure of Racing Point would save a considerable amount of money when compared to starting a team from the ground and would be an extremely attractive proposition.
In answer to the report of a deal being close, Aston Martin confirmed that a meeting had taken place but would not confirm the nature of the talks.
"We remain in discussion with potential strategic investors in relation to building longer term relationships which may or may not involve an equity investment," Aston Martin said in a statement.
Red Bull have remained quiet throughout the process although they may be left searching for a new title sponsor for 2021.