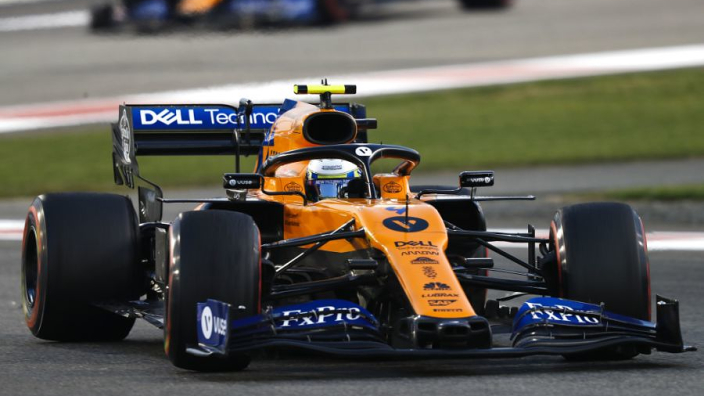 Lando Norris has revealed that McLaren were suffering as a team in the 2019 F1 season due to their poor performance around corners, particularly at the start of the campaign.
Before the season commenced, Renault were tipped to be the team who would emerge as the 'best of the rest' team in F1 behind Mercedes, Ferrari, and Red Bull, but it would be McLaren who impressed to finish fourth, with Norris enjoying an impressive rookie campaign in the top level of motorsport.
However, it wasn't easy-going all the time, though, as he told the Autosport International show in Birmingham on Saturday.
"You don't always hear about every problem that goes on in a team and in Formula 1," he said,
"But we were kind of suffering a bit at the beginning of last year.
"Last year was a completely different car with a lot of mechanical problems. We were trying to get as much understanding as we could get."
When pressed about what these problems were, he mentioned the main one – corners.
"Almost every corner," he responded.
"But there's still more specific corners which we struggled in.
"[We've been] trying to work on those areas and, from the results I've seen, it's looking positive," he said. "It's going in the right direction, but we still need more to be really competitive."
Looking back on his maiden season in F1, he admits to being surprised at how well and quickly he managed to adapt.
"I think – and I can now say – that I was very happy with how I did," he confirmed.
"I did better than I thought I would do
"I'm not saying that's because it was easy at all, but just because as a team we worked so well. My engineers helped me to settle in, to get comfortable and to be able to do the best I can."