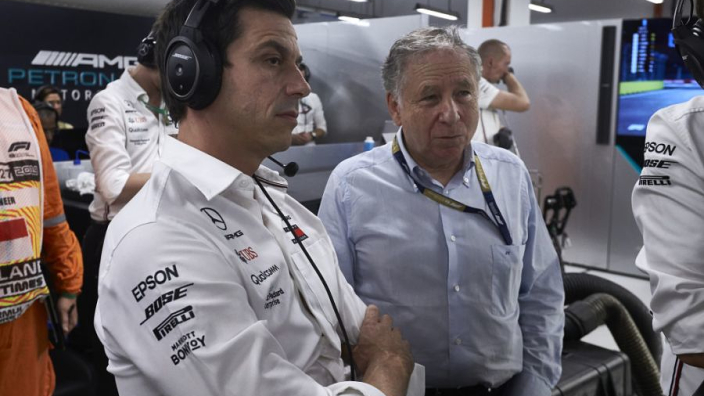 FIA president Jean Todt reckons that people haven't yet come to realise just how impressive Mercedes' recent run of success in Formula 1 is.
In 2019, Lewis Hamilton won the driver's championship while the team won the constructors' championship, which made it their sixth double in a row since 2014.
This broke the record previously held by Ferrari, who won five drivers' titles and six constructors' titles from 1999 to 2004. At that time, Todt was general manager of the Scuderia, but he has nothing but respect for the team who bettered the record he helped to attain.
"It's amazing, I don't think people realise how difficult it is to achieve that," he said via RACER.
"For me, I have been thinking very often, it's like an athlete having to (lift) 200kg up and keep it up, and normally it comes down.
"I have full respect and it reminds me of some memories, even if I must admit that they did better — 6 and 6, we did 6 and 5 — and with a strong competition. I would say speechless and it's up to the others to (end the run).
"I feel that (last year's) championship was very difficult for them, much more than it may look, but simply it's a combination — you must have a great driver, a great car and a great team, because it's so competitive. If you don't have those three together it cannot work.
"To do that six years in a row is remarkable, particularly when you have other teams like Ferrari, Red Bull — now with Honda — and great drivers."
No team has ever won seven constructors' championships in a row, which is Mercedes' aim for 2020 with Hamilton and Valtteri Bottas once again behind the wheel.