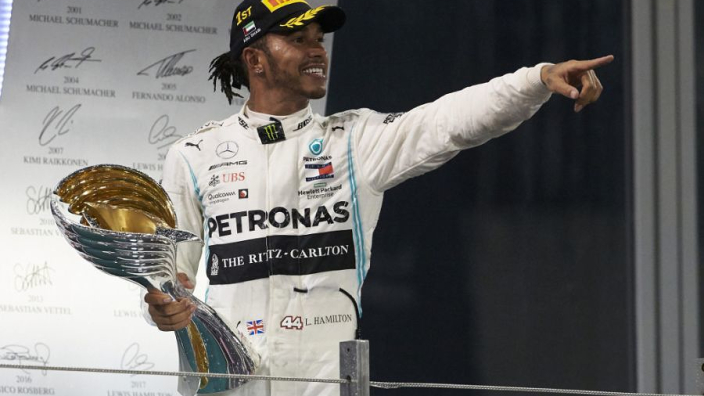 Lewis Hamilton admits to being rattled by Valtteri Bottas 2.0 at the start of 2019 – his Mercedes teammate having won the season opening Australian Grand Prix.
After the first four Grand Prix of 2019, Bottas and Hamilton were level on points. Both had two victories and two second place finishes as Mercedes enjoyed a perfect start to the year.
"The first couple of races are usually not perfect for me," said Hamilton. "They're still not bad, still better than average, but then there's all the outside pressures of 'Bottas 2.0' and I'm thinking, 'We're 2-2 at one stage, two wins apiece'. "I've got to stay solid in my mind, I can't allow the outside [to affect me]… but being human it's very hard not to notice those things."
By the time the summer break arrived in August, Hamilton had shrugged off the challenge of Bottas and had taken his personal win tally for the season to eight.
Despite being the all time record holder for pole positions in Formula One, it was not a vintage year for the six-times champion. Only starting from the front five-times in 2019, fewer times than Charles Leclerc, Hamilton only managed to convert the position into wins twice.
"It was not intentional not to wow [in qualifying]," added Hamilton. "I've been searching for that wow lap this year and honestly, I've had good laps but they've not shown in the order, necessarily.
"I think some of my second places that split up the Ferraris, for me felt like relatively quite wow laps but because I wasn't on pole by half a second it doesn't appear that way for you, but for me internally it did."