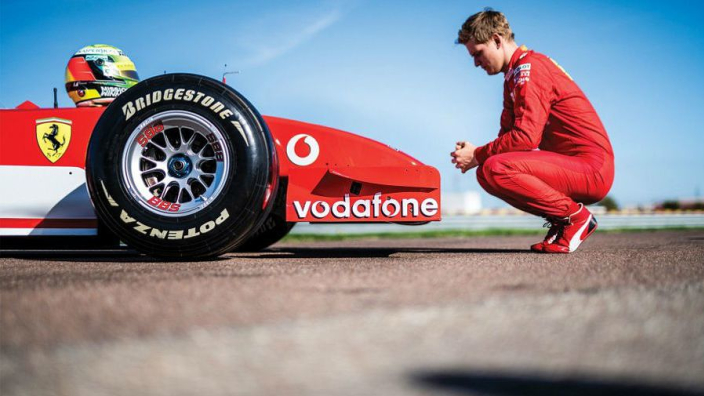 Mick Schumacher may have endured a difficult and ultimately disappointing maiden F2 campaign, but Ferrari boss Mattia Binotto still sees the son of seven-time champion Michael Schumacher as a future Ferrari F1 star.
In a championship where drivers such as Lando Norris, George Russell and Charles Leclerc have gained promotion to Formula One after a single full campaign, twelfth place in his first campaign has hardly shown Schumacher to be a class above the rest.
Regardless, Binotto is sure that Schumacher still has what it takes to join the Scuderia in the future although, with Lewis Hamilton rumoured to be signing for 2021, the Ferrari boss ruled that a longer wait may be on the cards.
"Will he be a candidate for Ferrari either in the future? It's really too early on," Binotto told Autosport. "But again, the aim of the FDA (Ferrari Driver Academy) is to find the next talent for Ferrari and he is part of the FDA because we believe he's got the talent to stay in this group.
"2021 will be too early for one of our young talents, too. In 2021 some experience from drivers will be important because it's a completely new type of car."
Binotto continued by explaining: "If you look at the standings you can see some experienced drivers on top, but he had one good season to gain experience. And if you look in term of rookies, too, he was doing well. He was a rookie.
"So, I think that next season will be key for him to understand how much he's progressing. We are expecting much from the next year because he will have one season of experience and we are pretty sure he's a good candidate for F1 in the future."