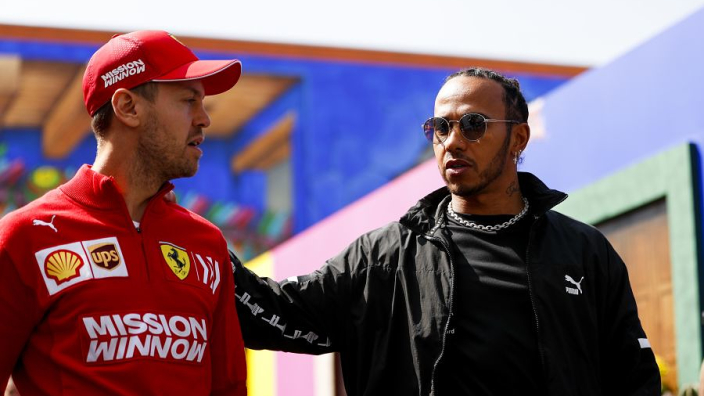 Lewis Hamilton and his potential move to Ferrari has been the story of the winter break, and now Red Bull's Formula One adviser Helmut Marko has given his thoughts on the meetings between the six-time champion and the Ferrari management.
The attraction is clear for all to see. Ferrari are the team that every driver wants to drive for, the team where winning is not a special occasion, it is an expectation. Without a drivers' title since the success of Kimi Raikkonen in 2007 or a constructors' crown since 2008, the allure of being the driver to bring success back to Maranello is strong.
Fernando Alonso tried and failed. Sebastian Vettel seemingly is in the last chance saloon, so could Hamilton be the man?
Motorsport-Total spoke to Marko to get his thoughts on the meeting between Hamilton and Ferrari chairman John Elkann, putting to Marko: "Lewis Hamilton's meeting with John Elkann is part of a card game, with the driver and his boss Toto Wolff aiming to destabilise Ferrari."
Marko rebuffed this claim, responding, "I don't think so. This is about new contracts. If Lewis meets the top people at Ferrari, this would be an important financial discussion and negotiation. This is a political game that is part of Formula 1. Everything is tested at the highest levels."
Hamilton and Vettel are both out of contract at the end of the season, but 22-year-old Charles Leclerc remains locked into his Ferrari seat until the end of the 2024 season.
Ferrari saw their two drivers come to blows on track in 2019 and Hamilton has previously banged wheels with teammates at both McLaren and Mercedes. The possible union could be explosive.
3 votes