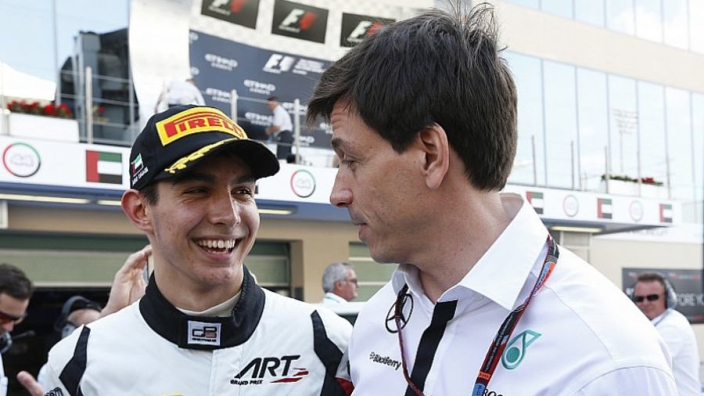 Mercedes boss Toto Wolff admits that they selected Valtteri Bottas ahead of Esteban Ocon for the 2020 Formula 1 campaign as they viewed putting the Frenchman alongside Lewis Hamilton as a "risk".
Before eventually joining Renault, Ocon was a member of Mercedes' junior driver programme, but eventually left after failing to gain a seat for 2019 and then being overlooked for 2020.
Wolff, a clear fan of Ocon's, says it would have been a risk to the young driver's career to put him up against the might of Lewis Hamilton.
"The swinging argument for me was, putting Ocon against Hamilton, who has been with Mercedes for seven years and is at the peak of his game, is not good for him, especially after sitting out one year," the Mercedes team principal explained.
"We might find the story exciting and probably he would have done well but there is only one guy who ever did well against a superstar and that was Lewis Hamilton himself [against Fernando Alonso at McLaren in 2007]. All the other drivers needed time.
"So I don't want to risk his career and I don't want to risk him trying to do something to win against Lewis. That was the tipping point."
Wolff also concedes that management must also take into account the fact that drivers will have their own, personal agenda and ambitions, too.
"Whilst managing drivers you have to embrace the fact that they will pursue their dreams and their main target is going to win the Drivers' Championship," he added.