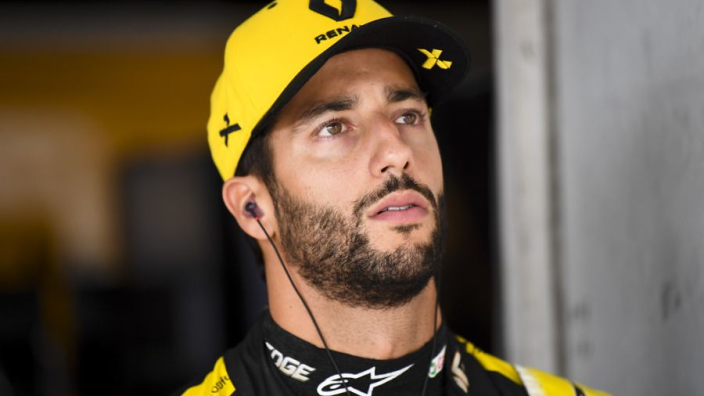 Daniel Ricciardo admits that he and his Renault colleagues were left "scratching our heads" at certain points during the season, as they struggled to comprehend just how slow the car became on occasion.
In 2018, the Australian shocked the F1 world when he decided to leave Red Bull in favour of Renault, with the intended consequence being that the French team would once again be in the mix with the top three of Ferrari, Mercedes, and Red Bull, or at least bridge the gap.
That didn't happen, with a lack of power regularly seeing Ricciardo and Nico Hulkenberg struggle, which allowed McLaren to emerge as the new 'best of the rest' team in fourth.
He says the peaks and troughs of performance left Renault baffled.
"I expected lows, and I think in any team you expect some lows because even if Mercedes is used to winning, then a fourth place is a low for them," he said post-season.
"The high was kind of in line – a top-five, whatever I knew was there. But the lows at times we were like scratching our heads. Like, 'we shouldn't be this far down'.
"We're not going to be a top-five car maybe every race, but to be running P14 or something, we thought we were done with this.
"So that was where there was a bit more, I guess, head-scratching and the reality of still we've got a lot of work to do."
Ricciardo was used to driving at the front of the grid with Red Bull, and he has revealed some of the differences which take place in the midfield battle, which he described as "fun" to be a part of.
"I think the biggest thing is understanding how to be perfect," he told Motorsport.com when asked about the differences.
"It's so easy to overdrive and to try to get that extra tenth, and you end up losing a tenth.
"It's trying to remain composed. You're always trying to get the most out of the car but I think [it's] just being more conscious of what a bit of overdriving does.
"Especially with the midfield, the car is obviously not as good as the front guys. So if you do have a slide, I think you lose more time and overheat the tyres and you seem to pay a bigger price.
"Learning when to be sensible and when to try and get a bit more out of it, it's taught me probably just a bit of discipline over anything else.
"Because the long and short [of it] is you're always trying to drive as hard and fast as can. But picking your moment is probably the best way to put it, a bit of discipline and experience."