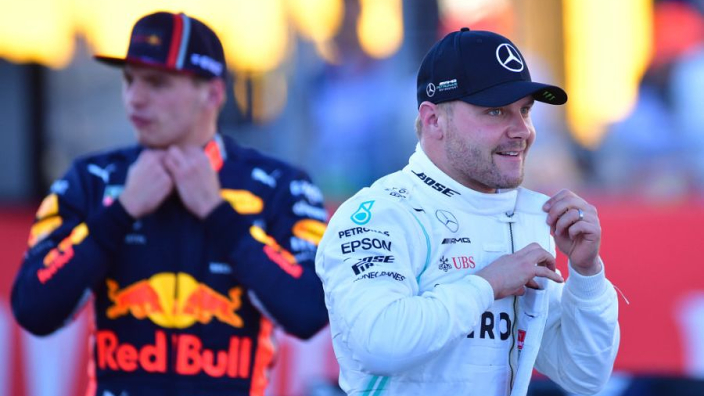 Valtteri Bottas reckons his performance in the 2019 drivers' championship has seen him reclaim his love for Formula 1, which he admits deteriorated slightly after the 2018 campaign which saw him fail to win a single race.
The Finn came back to pre-season with a new, focused attitude (as well as a brand-new beard) and the increased concentration and determination paid off immediately as he won the opening race of the campaign in Australia.
He would go on to win a further three races in Azerbaijan, Japan, and the United States, as he finished with a career-best second place in the championship behind Lewis Hamilton.
It was vital for Bottas to improve on 2018, as he doesn't think Mercedes would have retained him otherwise.
"If I've had a similar season to 2018, I don't the team would have continued with me," he admitted to Motorsport.com
"That's how Formula 1 works.
"It's so important for me and also for my general well-being. I've had much more fun between the races now, and kind of fell in love with the sport, which I maybe lost a little bit towards the end of last year.
"I'm really enjoying the driving and it's such an important season for me. Now I can happily say again I have many, many years of me, and hopefully still with that same development."
The end of 2018 was particularly poor for Bottas as he finished fifth in the last four races, and he thinks that being able to show Mercedes that he can put in a worthy performance on most tracks, like he did in 2019, will stand both driver and team in good stead for next season.
"It's nicer, and an easier way mentally to start the [next] season," he added
"I feel it's important to have good results, not only in the last few races.
"It's not 100% necessary, because I know that even after a bad season, you can start a new season strong.
"But it is just nicer, and also for the team to know that I can perform for the whole year, on every single race track, and then they know that I'm definitely upward for 2020."
The Silver Arrows had to choose between Bottas and junior driver Esteban Ocon for the start of next season, and opted for the former which meant the young Frenchman was free to move to Renault.