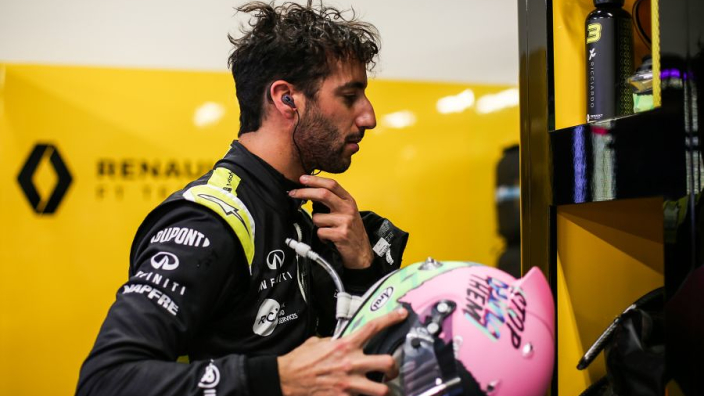 Daniel Ricciardo has detailed the frustrations he felt in the early weeks and months of his Renault career, but says nothing in his maiden campaign with the team made him regret his decision to move from Red Bull.
The Australian's switch was the most high-profile of a chaotic driver merry-go-round and signalled Renault's intention to move closer to Mercedes, Ferrari and Red Bull, a goal publicly stated by team principal Cyril Abiteboul.
Instead, the French squad dropped a place to fifth in the constructors' standings behind Renault and neither Ricciardo or Nico Hulkenberg managed to make it to the podium all year.
Indeed, Ricciardo went scoreless through the first two races of the campaign to lay bare the challenge ahead, but he says his faith never wavered.
He said: "I never actually got to the point where I thought, 'What have I done?'.
"At the start of the year, after Bahrain, I was a bit down, albeit it was only the second race of the year. But I was more down on my performance. It's not that easy to bring this car up.
"I think the reality of me reaching my potential in a car that was difficult, at times I was like, 'This isn't going to be as easy as I thought'.
"But then a couple of weeks later in Shanghai, that was a good weekend, it was a best of the rest weekend. So it quickly turned around.
"After Bahrain, it didn't get to a point where I was questioning it [moving to Renault], but more myself.
"With Nico alongside me, he's experienced, he's been in the midfield pack for a long time. I could already see that and I thought, 'I can't let him build too much confidence early' because it's just going to get harder for me. So I was aware I had to figure it out quickly."