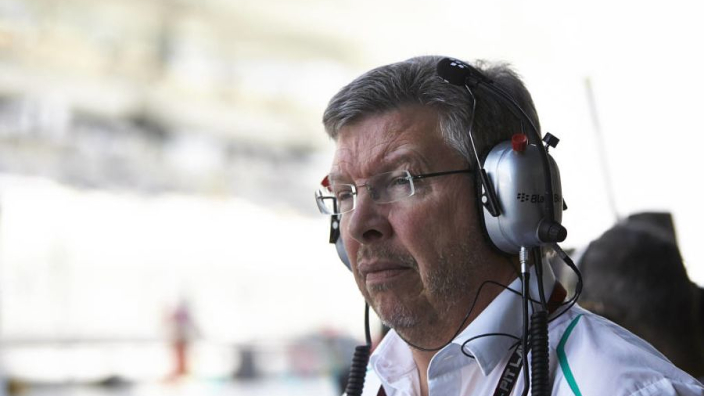 Ross Brawn disputes the suggestion from Racing Point technical director Andrew Green that the 2021 Formula 1 cars will be "nasty" to drive.
In 2021, the sport is set to go under a major overhaul which will see the cars aerodynamics change, as well as format alterations to the more even distribution of finances.
Even though 2020 is still to come, the changes are set to be so massive that teams have already turned their attention to 2021, too. Green, for one, hasn't been impressed so far.
"It's going to be a real nasty piece of work to drive," the Racing Point engineer told Motorsport.com
"I think it's something that if they allowed a little more freedom would allow us to sort that out, but still retain the intent of the ground effect car and low following wake."
Ross Brawn, as part of his duties as head of motorsport for Liberty Media, has championed the changes and will play a major role in their implementation over the next year or so before the 2021 season kicks off.
He believes the view of Green is "premature" as there is still a lot of time left to work out any problems with the cars, mainly because of the switch to 18-inch wheels which will play a major factor.
"The knowledge and complexity of the cars we have today is incredibly refined in terms of what the teams are doing," Brawn explained.
"It wasn't that long ago, for instance, there didn't exist a decent tyre model in terms of the aerodynamic impact the tyre has, because the front tyre is incredibly influential on the way the aerodynamics work.
"One reason we've gone to an 18-inch wheel is partly to reduce that, because the movement of the sidewalls are so extreme on a 13-inch wheel. You can imagine in cornering, you've got this very dynamic tyre that's distorting like mad at the contact patch and not distorting halfway up. I'd be amazed if Andrew Green has got a tyre model yet of an 18-inch tyre that tells him what the tyres are doing in cornering. We have. I don't think he was.
"But just stepping back, this refinement has only existed in the last few years. I can remember 10 years ago we didn't have the knowledge or simulations. We didn't know what was going on. And I don't think the cars 10 years ago were nasty to drive. I think we were a bit less refined than where they are now. So I think it's a bit premature to say that."