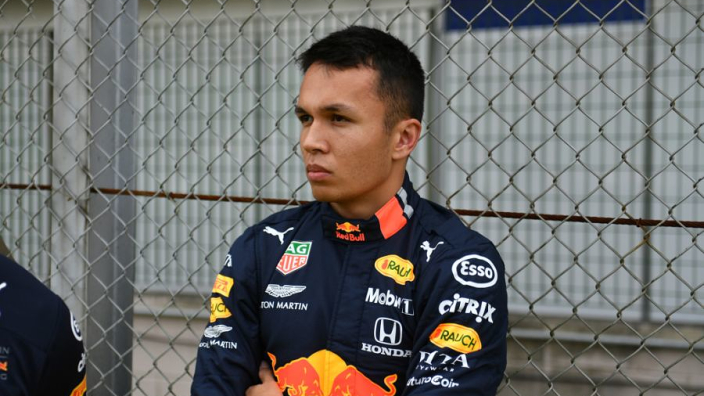 Alex Albon is hoping that the 2020 Formula 1 campaign will see him improve even more, as he'll have the benefit of being able to develop in "normal" circumstances compared to 2019 when he moved from Toro Rosso to Red Bull in the middle of the season.
After Daniel Ricciardo's surprise move to Renault, Red Bull fast-tracked Pierre Gasly to partner Max Verstappen, but things didn't work out for the Frenchman as he struggled to keep pace with his new team-mate, or adapt to the faster car.
He was eventually replaced by Albon who impressed behind the wheel, eventually earning an extended contract into 2020. The Thai-British driver thinks the lack of turmoil this time around will help him develop further.
"I'm feeling that next year will be a bit more normal," he said in his post-season review for Red Bull.
"This year was my first year and it definitely wasn't normal. It was also my first year with Honda and the relationship is incredible.
"The work rate and chemistry between everyone just shows the passion that we all have."
As for Verstappen, Albon doesn't think there is a better way to learn the ropes in F1 than partnering one of the fastest drivers on the grid.
"Everyone knows Max is quick and who he is," he explained.
"What better way to learn and to prepare myself than to have a team-mate who's one of the fastest on the grid?
"It's a good thing and a goal to chase.
"He has had a lot of years within the team and knows how to extrapolate the best from it, for me, it's still a learning process."
Albon eventually finished eighth in the drivers' championship for 2019.